Dear Colleagues and Friends,
On behalf of Taiwan Breast Cancer Society, I am both pleased and honored to extend to you the cordial welcome to 2022 Taipei International Breast Cancer Symposium (TIBCS 2022), which is held on Oct. 1-2 in a hybrid format - both virtually and physically at Taipei Nangang Exhibition Center, Hall 2.
The theme of TIBCS 2022 is "Breast Cancer Treatment: Evolving and Surpassing". As the latest advancement in basic and/or clinical research, and treatments for breast cancer have been developing continuously, we invite the outstanding experts in the field of breast cancer from the US, Japan, Singapore, Germany, Portugal, UK, Korea, Italy, Australia, Taiwan and around the world to share their professional knowledge and practical experience with us. Different dimensions of managing/ treating the breast cancer will be addressed. The challenges in the real world will also be discussed in the conference. We welcome the opinions and experiences exchanging across the nations and disciplines through wonderful lectures and conversations.
Also, this year, we have a brand-new project, TIBCS Channel, which is launched 1-2 months before TIBCS 2022. We invite young doctors in Taiwan to be the host and pre-record a 5-10 mins interview online with the world-renowned speakers, mainly focusing on the topic of the lecture that speakers would give at the conference. The short interviews would not only work like a teaser for the talk to provide an idea to the participants, but also provide an opportunity for young doctors to learn from the experts through the conversation. We would like to express our deep appreciation to all the speakers' support and contribution to this new initiative.
I believe that the wonderful talks delivered by all the outstanding speakers will bring you a valuable learning experience and make TIBCS 2022 a remarkable conference. Look forward to your active participation at TIBCS 2022 and the in-person participation from the world in 2023.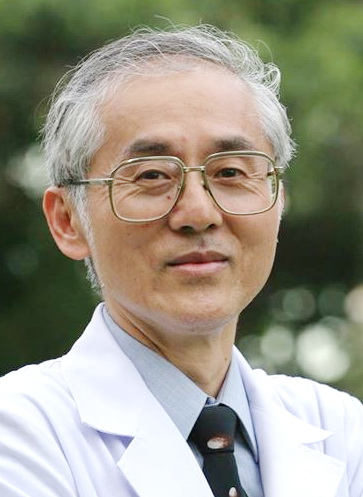 Shou-Tung Chen, MD
Chairman
2022 Taipei International Breast Cancer Symposium
President
Taiwan Breast Cancer Society